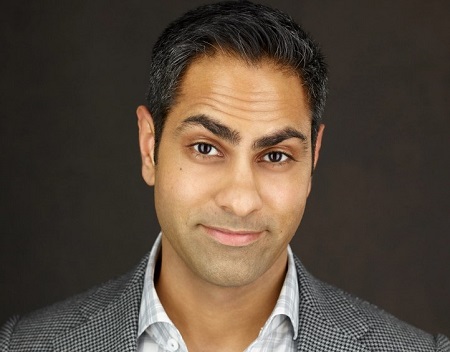 Ramit Sethi - Behind The Sales Email | 743 MB
​
Introducing…Behind The Sales Email
Watch me write 3 sales emails - The Power Trio - that generated $379,643.
And learn how to boost your email funnels with authentic selling
Behind the Sales Email gives you a behind-the-scenes look at The Power Trio of proven, authentic sales emails we use in every product launch.
This isn't a bloated, fluffy lecture about copywriting. It's a focused, personal demonstration of how I write three of the most effective sales emails in our toolset.
The Big Reveal
Effortlessly introduce your product so people are itching to learn more
The Free Taste
Grab the attention of your readers and get them to try your product
The Last Chance
Move people to buy - without sounding pushy or salesy
The Behind the Sales Email course includes 4 videos that SHOW you exactly how we create this Power Trio of authentic sales emails. Follow along, step by step, as we write, edit, and perfect real sales emails that pulled in $379,643.
This is not a PDF on sales tips. It's not a "paint-by-numbers" template. You can find that anywhere.
We wanted to go deeper and let you shadow us through the entire sales email process. Imagine how much you will learn by watching me create 6-figure sales emails - right in front of you.
You'll get our Power Trio of emails, and you'll get to watch me create them, with real copy that was used in a successful launch.
The Big Reveal:
How to write an engaging sales email
What you'll learn
- The fast way to outline a sales email (we start every email this way)
- How should you edit an email - even if you're the one who wrote it?
- Improve the opening of any email with the Telepathy Technique
- Why Side Note Syndrome will kill your emails and how to avoid it
- See the hidden framework behind a smooth and compelling product introduction
The Transition:
How to go from engagement to sales without sounding awkward
What you'll learn
- How to know the right moment to start selling - and when to stop
- Which parts of your sales emails can you pull verbatim from your sales pages?
- Multiple proven ways to transition between sections of an email
- The 5-second test that protects you from ever sending inauthentic or awkward copy
- The final section we add to every sales email
The Free Taste:
How to use a "Story Bank" to write more intriguing sales emails
What you'll learn
- The email "sin" that's much worse than coming off as salesy or scammy
- When and how to get meta
- What is the #1 thing all readers want? (Without this, you won't sell anything)
- How to create a "Story Bank" that will cut 90% of the work out of your sales emails
- How to pick the best story for any email
The Last Chance Email:
How to get readers to buy now without sounding pushy
What you'll learn
- How much revenue a strong Last Chance email can bring in
- How you can crack people's default behavior - procrastination
- How can you sell - directly - and still be friendly and authentic?
- What is the best sequence for a smooth, powerful sales email?
- What it really means to sound authentic (and the extra step we take to guarantee all of our emails hit this mark)
- The "Us vs Them" Technique and the critical moment to use it
Link Download:
​
Download Via Rapidgator

Download Via UploadGig

Download Via Hot4share

Download File Ramit Sethi Behind The Sales Email part1 rar

hot4share.com

Download File Ramit Sethi Behind The Sales Email part2 rar

hot4share.com

Download Via Nitroflare

Upload your files at maximum speed! You can use this service to share your creations, use as a virtual backup and share your files with your friends! You can upload up to 10 GB files, for free!

nitro.download

Upload your files at maximum speed! You can use this service to share your creations, use as a virtual backup and share your files with your friends! You can upload up to 10 GB files, for free!

nitro.download

Ramit Sethi - Find Your Dream Job

Ramit Sethi - Call to Action
Extract the archives with Winrar 5 or 7-Zip